Reading Time:
35
minutes
Hello!
Well, it's been…er…Jesus, it's been 9 months. 9 MONTHS! How are you all? Or at least those of you who've not taken the opportunity to put a hard block on these emails by now. Are you all…ok?
No, of course you're not, we're all fcuked by over a year of death and misery and uncertainty and fear (oh, and there was that virus too LOL!!!1111eleventy god you've missed this deathless prose, haven't you?) – still, though, rejoice (ha!) as Web Curios is BACK!
Imperica sadly folded, but thanks to the able assistance of Shardcore (website and spaffwrangling), Ant (design) and Kris (email gubbins) all the Web Curios from the past have been retrieved and resurrected, and the whole horrible, overlong, emotionally-traumatic, faintly-exhausting rigmarole can begin anew – I can only imagine the look of excited expectation (that's what that is, right?) that's spreading across your chops as you read this.
Anyway, some brief housekeeping:
All the previous Curios are now on www.webcurios.co.uk – you can search them! It will pull out individual Curios with the copy and link! It might actually be…quite useful! Currently you need to use a minimum of four letters for the search to work – so 'cats' rather than 'cat', if you don't mind
As with all new endeavours, this is a work-in-progress, so apologies for any technical issues – the frontpage of the website doesn't look quite as it ought (there should be a grid of recent Curios), the urls needs tidying, but these'll be sorted soonish
On that point, let's just say that my approach to QA testing has been, er, lax, so if stuff doesn't work properly then it's all my fault and noone else's
Web Curios is exactly the same as it ever was, except I have killed the section about social media. Sorry, but, well, a) I don't have to care about it professionally any more, meaning my desire to keep you abreast of new LinkedIn ad formats is now somewhere less than zero; and b) as I may have previously mentioned, Matt Navarra does a weekly roundup of social media news that is so terrifyingly comprehensive that it seems pointless for me to do a less comprehensive, more miserable version in parallel. Look, if you only came here to read the social media stuff then a) I am sorry that your life is so miserable; and b) I won't be offended if you leave (FCUK OFF THEN)
Oh, and in case this isn't enough, there are also two SECRET Curios that I was paid to produce by BBH and which I am pretty sure I can now share with you as they are OLD – here's the pre-Christmas one, and here's the Easter one, just in case this isn't enough words'n'links to be getting on with.
As ever, Web Curios is best 'enjoyed' on the website – not least as your email provider will truncate half of it if you try and read the entirety as an email. This edition is particularly long as I've been uncertain about exactly when it was going to go out, but I promise weekly editions will be significantly more…manageable (the value of this term is exceedingly relative).
So, er, there we are then! It's like I've never been away! Doubtless the familiar feelings of ennui and bitter resentment – on both sides! – will return before too long, but, well, once again, I am Matt, it is Friday, and it is once again time to think 'why the fcuk do I subscribe to this sh1t?' – THIS IS WEB CURIOS!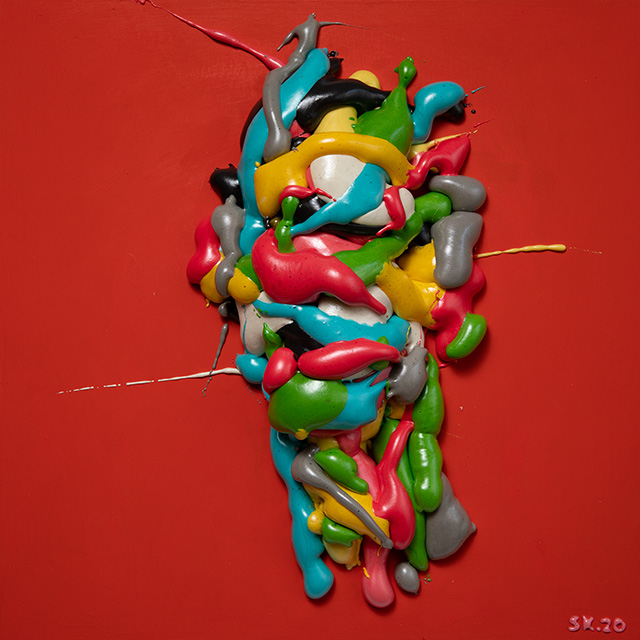 LET ME START BY INTRODUCING YOU TO EXCELLENT UKG PRODUCER OPPIDAN, WHOSE BEATS I THINK YOU WILL VERY MUCH ENJOY!
THE SECTION WHICH IS HONESTLY SO SO SO SO GLAD NOT TO HAVE TO CARRY ALL THESE fcukING LINKS IN ITS HEAD ANYMORE, PT.1:
By Amy Sherald
NEXT, WHY NOT GIVE 'BLASPHEMY' BY DJ SNIPS AGO? IT'S ALL COMPOSED FROM OLD GOSPEL SAMPLES, AND IS QUITE WONDERFUL!
THE SECTION WHICH IS HONESTLY SO SO SO SO GLAD NOT TO HAVE TO CARRY ALL THESE fcukING LINKS IN ITS HEAD ANYMORE, PT.2:
NOW LET'S ENJOY AN ABSOLUTELY CRACKING SELECTION OF UK HIPHOP AND ASSOCIATED SOUNDS FROM THE PAST 12 MONTHS OR SO COMPILED BY JOE MUGGS!
THE CIRCUS OF TUMBLRS!
THE TROUGH OF (INSTA) FEEDS!
AND NOW, LONG THINGS WHICH ARE LONG!:
By Madsaki
AND NOW, MOVING PICTURES AND SOUNDS!: