Reading Time:
32
minutes
Well, thank God all that's over and done with and we can all move on with our lives.
Briefly, though, on The Football (or more particularly, the bits before and after the football) – WOW does English drinking culture look weird from the outside! Honestly, I watched the Italian 8pm news before the game on Sunday and there was footage of the 'boisterous' atmosphere in London and elsewhere (along with the now-iconic shot of the man doing a line of pubgak to a braying crowd – seriously, HE MADE THE INTERNATIONAL NEWS FFS!!) and the general vibe of the voice over was one of naked fear tbh. Noone drinks like we do, is something you learn reasonably quickly when you travel for any significant amount of time. I hope your hangovers have all abated, basically.
As to the rest, enough digital ink has been expended on decrying the racist abuse suffered by Rashford, Saka and Sancho and you probably don't need to read me adding to it. In terms of the responses, though…The racist Tory government continues to hold up the Online Safety Billas the magical solution which will force platforms to finally start taking the problem seriously – a piece of legislation which is unlikely to pass fully into law much before 2023, which doesn't define what a 'harm' might in fact be, and which contains no mentions of 'racism' or 'racial abuse' within its 145 pages. The platforms themselves have condemned the content, and sought to claim their own solutions are adequate – Twitter claimed it had "swiftly removed over 1,000 Tweets and permanently suspended a number of accounts for violating our rules", whilst at the same time confirming to Sander Kutwala, Director of British Future, that messages such as "No blacks in the England team – keep our team white" did not in fact constitute such a rule violation. Instagram stated that "No one should have to experience racist abuse anywhere…we quickly removed comments and accounts directing abuse at England's footballers last night and we'll continue to take action against those that break our rules"; leaked quotes from Facebook staff, however,  suggest they are less impressed with their employers' reaction, with one saying "We get this stream of utter bile every match, and it's even worse when someone black misses…We really can't be seen as complicit in this." Meanwhile, the advertising industry – whose clients' spending on advertising constitutes the bulk of social media platforms' income, and who make a tidy percentage on said ad buys – has penned an open letter to Facebook et al calling for action. Whether this will have the same sort of seismic effect as previous advertising initiatives, such as the temporary boycott of social media by large brands following the murder of George Floyd, remains to be seen. Still, it's clear that with all this concerted action, racism will definitely soon be history!
Anyway, let us never speak of Euro2020 again. Instead, let us dive face-first into this week's steaming pile of links, freshly culled from the soft underbelly of the web and still all warm and twitching. BLOOD YOURSELF WITH MY INTERNETS FOR THIS IS WEB CURIOS!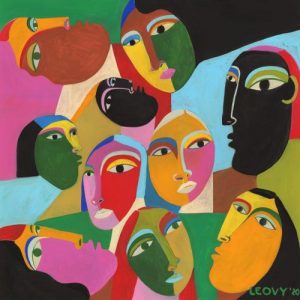 By Ana Leovy
LET'S KICK THINGS OFF WITH A FABULOUSLY-ECLECTIC AND SLIGHTLY WONKY MIX BY SDEM WHICH I CAN'T REALLY DESCRIBE BUT WHICH I ASSURE YOU REALLY IS EXCELLENT AND WORTH YOUR TIME!
THE SECTION WHICH WONDERS WHETHER LAST SUNDAY WAS COCAINE'S 'DANIELLA WESTBROOK IN HEAD-TO-TOE-BURBERRY' MOMENT, PT.1:
NEXT UP, THE WEEK'S SECOND ALMOST-INDESCRIBABLY ECLECTIC MIX, THIS TIME BY MYSTERIOUSLY-UNIMONIKERED 'ANDREW'! 
THE SECTION WHICH WONDERS WHETHER LAST SUNDAY WAS COCAINE'S 'DANIELLA WESTBROOK IN HEAD-TO-TOE-BURBERRY' MOMENT, PT.2:
By Kinga Bartis
LAST UP IN THE MUSIC THIS WEEK, THIS IS DARK MONKEY TECHNO AND IT IS INFINITE AND IT IS ACE! 
THE CIRCUS OF TUMBLRS!:
THE TROUGH OF (INSTA) FEEDS!
LONG THINGS WHICH ARE LONG!:
By Thomas Jeppe
AND NOW, MOVING PICTURES AND SOUNDS!: