Reading Time:
37
minutes
Hello! Happy Friday! IT'S A BANK HOLIDAY!
I know that they're ten-a-penny this year, but this feels like a good one, mainly because at no point is anyone going to try and persuade me that the coronation is A Good Thing or indeed that any of the people present at it shouldn't in fact be sacrificed for food and fuel.
(Apologies to any of you reading this outside of the UK and who as a result don't have a three-day weekend to look forward to, or a coronation looming; console yourselves with the fact that, well, you don't live in the fcuking UK and that as a result you might currently be enjoying things like 'temperatures above 6 degrees' and 'a functioning health and education system that hasn't been eviscerated over the course of a decade by some of the very worst cnuts in the world').
I am still Matt, this is still Web Curios, and I think 'Unicorn Kingdom' may well be an all-time nadir for this fcuking country.
***SPECIAL ADDITIONAL LINK OF SELF-AGGRANDISEMENT WHICH YOU CAN ALL IGNORE!***
I appreciate that the number of people who subscribe to this newsletter and want to listen to a podcast in which I spend 15 minutes talking about AI stuff is, in all probability, zero, but I feel honour-bound to include this as, well, they pay me and so it feels like the least I can do. So, er, here. CLICK AND LISTEN! Or, if you don't want to hear what I sound like – HORRIBLE, is the answer – then why not click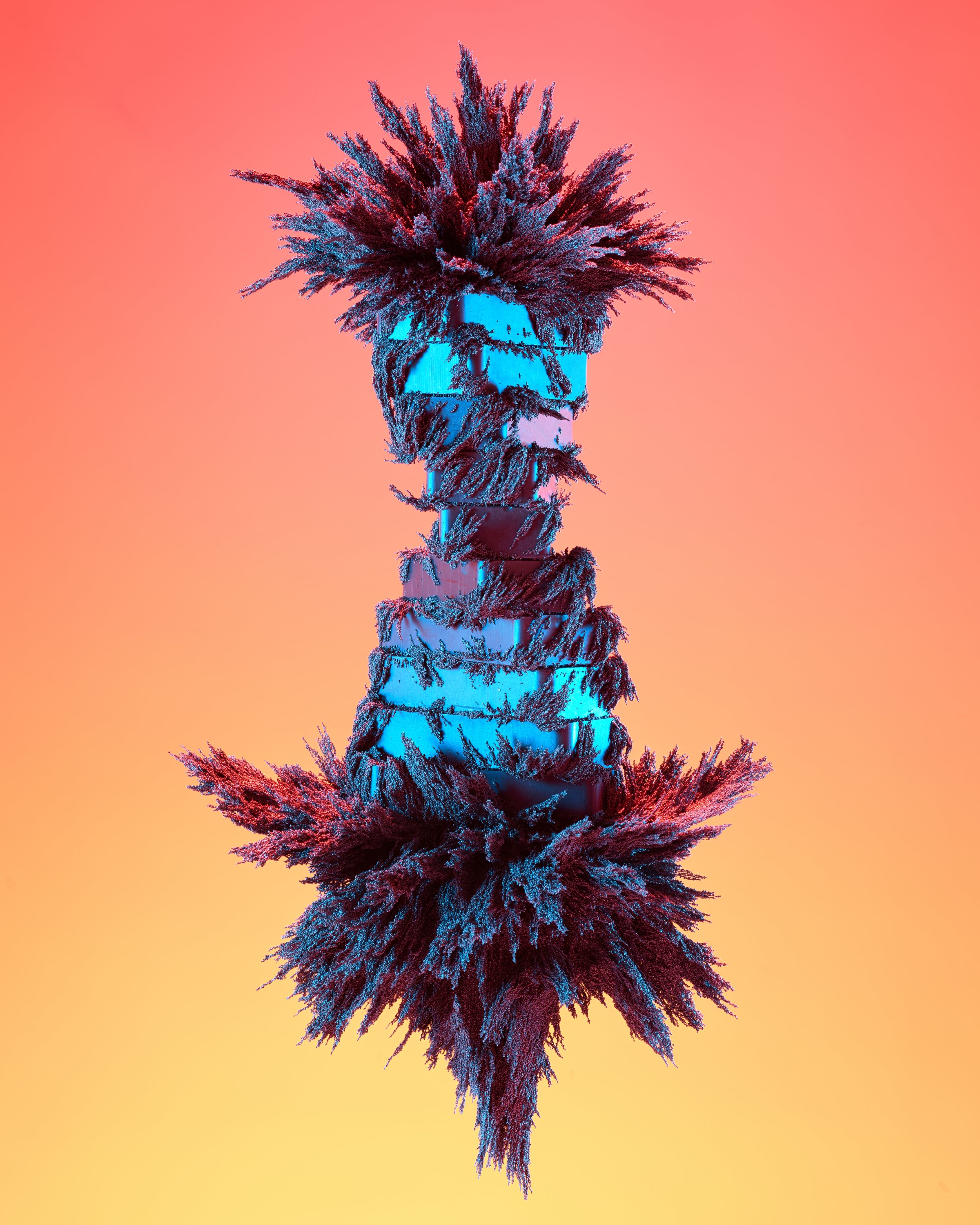 WHY NOT KICKSTART YOUR BANK HOLIDAY WEEKEND WITH SOME (VERY) HARD TECHNO COURTESY OF 3.2KM? THERE IS NO GOOD REASON!
THE SECTION WHICH WONDERS WHETHER IF WE ALL FORM SOME SORT OF HUMAN SHIELD WE CAN IN FACT PREVENT CORDEN FROM RE-ENTERING THE UK, PT.1:  
I AM HAVING SOMETHING OF A WEIRD "I REALLY MISS TAKING DRUGS AND GOING TO CLUBS" MOMENT THIS WEEK, SO TO 'CELEBRATE' WHY NOT ENJOY THIS SUPERB CALLBACK TO WHAT I USED TO ENJOY DOING WHEN I WAS YOUNG COURTESY OF THIS EXCELLENT HARD TRANCE MIX BY OBERON FROM 2002? 
THE SECTION WHICH WONDERS WHETHER IF WE ALL FORM SOME SORT OF HUMAN SHIELD WE CAN IN FACT PREVENT CORDEN FROM RE-ENTERING THE UK, PT.2:          
FINALLY IN THE MIXES THIS WEEK, RECOVER FROM THE LAST TWO WITH THIS BEAUTIFUL, CHILLOUT-Y MIX THAT IS PERFECT FOR A BANK HOLIDAY AFTERNOON – THIS ONE'S BY SOMMERBAD! 
THE CIRCUS OF TUMBLRS!
THE TROUGH OF (INSTA) FEEDS!
Thieb: The Insta account of a French graphic artist who is posting a bunch of images and videos of some lovely, cuddly-looking pastel CG robot things (all a bit reminiscent of that big white robot from that kids' animation a few years back…Baymax! That's it!) which I found very charming and which I hope you do too.
Violet In Question: Back in the early days of the web there was something of a vogue for anonymous blogs which presented a character or a mystery and which skirted the line between fact and fiction to interesting effect; some, like Diary of a Call Girl and Girl With A One Track Mind ended up being real; others, like She's A Flight Risk, remained shrouded in mystery. It's impossible to replicate that era of storytelling online, sadly – the internet works differently, and everyone's been so trained in infosec these days that anyone attempting to present a veiled and anonymised version of their life, or pass off a creepypasta as a real-life blog, would be outed and doxxed in seconds by the mad mob, but it's nice to see projects that channel a similar sort of vibe, and this is such a thing. Violet In Question is the Instagram feed of one 'Violet', investigating strange goings on in Question Mark, Ohio. This feels like another nascent ARG/transmedia project, the second in as many weeks – hang on, does that mean…transmedia is COMING BACK?!?! Honestly, if anyone fancies paying me an inordinate amount of money to scope out a multilayered narrative-led campaign whose ROI will literally be a fraction of its budget, COUNT ME IN!
LONG THINGS WHICH ARE LONG!
AND NOW, MOVING PICTURES AND SOUNDS!: