Reading Time:
35
minutes
ARE YOU ALL READY???? It feels a little bit like that moment at the start of Gladiators where that little bloke is doing his rolling Rs and getting the crowd all gee'd up, and the current crop of pituitary meatheads are all pawing at the ground and flexing their lumps in anticipation as they look forward to TAKING DOWN the latest foolish civvies who think they can compete. Except, of course, in this case the little bloke doing the gee'ing is Boris 'literally the worst communicator I think I have ever seen; seriously, who the fcuk ever paid this cnut to do speeches?!' Johnson, and the pituitary meatheads are US, the 'great' British public, all ready to go out and wreak revenge on the poor town centres whose only crime has been being shut for a few months due to a spot of pandemic.
That's right, kids, it's PUBOGEDDON!! If you're anything like me you'll be avoiding anywhere within 500m of a Wetherspoons as though your life depended on it over the weekend (which if you look and talk like me, it often does) – still, if you're on the other side of this particular equation and are looking forward to doing yourself some serious damage on the pub gak and the pints then, well, er, take care!
Here's hoping that this is all quite benign and that famed spirit of British common sense, so easily-discernible at other such mass-gatherings of drunk, red-faced men in polo shirts as 'football tours' and 'Kasabian concerts', comes to the fore.
I am still Matt, this is still Web Curios, and you probably want to line your stomach with some good, hearty webspaff as it's liable to be a long weekend.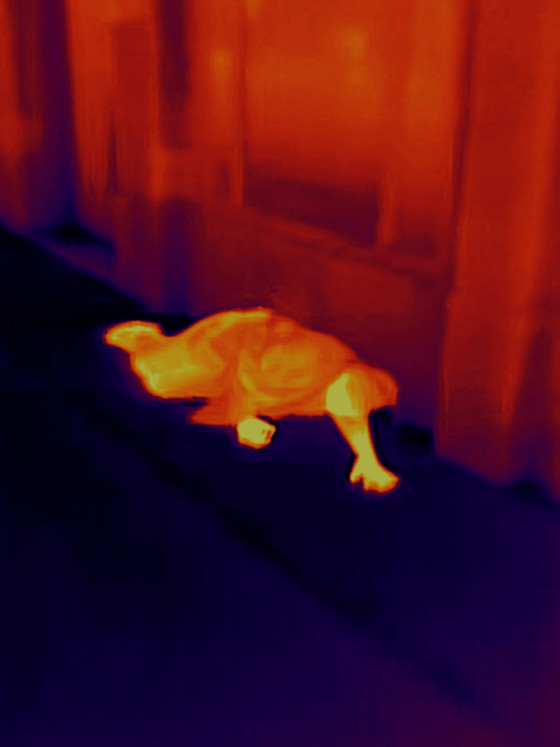 LET'S KICK THIS OFF WITH SOME PROPERLY GOOD TECHNO WHILE I VAGUELY TRY AND REMEMBER WHAT GOING CLUBBING WAS LIKE!
THE SECTION WHICH IS BEGINNING TO HAVE DOUBTS AS TO WHETHER NICK CLEGG REALLY IS THE RIGHT MAN TO PERSUADE THE WORLD THAT MARK ZUCKERBERG HAS ITS BEST INTERESTS AT HEART:
NEXT, ENJOY THIS NOSEBLEED-COOL MINIMAL TECHNO SET BY CABANNE!
THE SECTION WHICH IS FULLY EXPECTING SOME CRACKING 'BRITAIN GOT ITS PUBS BACK AND YOU WON'T BELIEVE THE SCENES!' PHOTOGALLERIES OVER THE COMING DAYS, PT.1:
EXPTV: To be honest I could just give you this, tell you to call someone up and get a reasonably-sized bag of ketamine and leave you to it this week – it contains multitudes (NB Web Curios would like to point out that ketamine is NO JOKE and that you definitely shouldn't do that; why don't you not forget that you have legs and go for a nice walk instead?). EXPTV is from the same corner of the web as long-running counterculturezinething Dangerous Minds – they're not linked, but there's a similar bizarrofetishism vibe to the whole thing. The website's basically a TV channel, programming the sort of content which you might have had running on a telly in a slightly counterculturally-themed bar in the late-90s – you want an idea of the sort of stuff? OK! "Ventriloquist dummy sales demos, Filipino Pinocchios, LSD trip-induced talking hot dogs, Liberace's recipe tips, French synth punk, primal scream therapy seminars, Deadhead parking lots, empty parking lots, Israeli sci-fi, scary animatronics, teenage girls' homemade art films, Belgian hard techno dance instructions, Czech children's films about UFOs…" – and that's only the daytime shift. Nights will feature "Bigfoot, underground 80s culture, Italo disco, cults, Halloween hijinks, pre-revolutionary Iranian pop culture, midnight movies, 'ye ye' promo films, Soviet sci-fi, reggae rarities, psychedelic animation and local news calamities. On any given night you could watch something like our Incredibly Strange Metal show followed by a conceptual video essay like Pixel Power—our exploration of early CGI art." Sounds good, doesn't it? Honestly, don't go out and attempt to navigate the Stygian p1ss rivers that will be your local town centre's streets come approximately 11:39am tomorrow morning – tune into EXPTV instead, and enjoy… as I type it's playing a live performance by Black Sabbath, this is GREAT! More interesting than Netflix, I promise you.
The Deep State Mapping Project: I feel a bit weird about linking this, I confess. Look, I know that lockdown's been long and we're all feeling a bit…odd, and the world seems to be spinning that little bit faster and more frantically again…but I still don't think that's a good reason for the slightly troubling rise in vaguely-satanic fringe conspiracymongering by seemingly one in seven people online right now (based on the Maxwell news, we can look forward to this one running and running – remember, kids, it is entirely possible that there are appalling people out there and they do terrible things and that they are very rich; it doesn't necessarily follow that they are running the world as part of some sort of gigantic ritualised conspiracy! When you start getting Icke-adjacent, maybe check yourself!), Still, it's FASCINATING, although I am slightly fuzzy about its status – is it an art project, is it something that started as an art project and now isn't really any more…? Dylan Louis Monroe is a US artist who a few years ago started investigating the QAnon phenomenon – he did one of the early maps of the conspiracy which you may have seen doing the rounds – and this is the website collecting…oh God, what is this? Some of the mapping stuff looks like an artistic response to the oddity of Q, but then there are the massive text files which I think are just transcripts of all the Q 'breadcrumbs' left around the web for disciples to pore over, and then there's the artist's statement which doesn't read like an artist's statement so much as someone who's slightly losing it. Is this part of the performance? Oh, no, hang on, I just followed the rabbithole to a YouTube video in which Mr Monroe spends over two hours talking to a channel called 'New Templars' about the symptoms of 5G poisoning – if this is performance then man is he committed. Look, I can't tell you what to think or what to click on – I find this stuff fascinating (not least as it speaks to something I was talking to Rob about last night, to whit that the web has given us the tools to see and create paths and patterns between concepts and ideas like never before, which obviously opens up the fields of art and analysis and conceptualisation in spectacular and wonderful fashion, but which also allows us to indulge in the sort of pattern-creation that is also the preserve of the genuinely-unhinged) but, equally, it's a very sticky rabbithole of occasionally-pernicious odd. Caveat emptor.
Brain Nursery Egg TV: The 1950s: Watch With Mother. The 1980s: Playschool. The 1990s: TellyTubbies: The 00s: In The Night Garden. The 2010s: Jonny Papa (the dates here may be wrong; I don't have kids, leave me alone, I'm guessing here). The 2020s? BRAIN NURSERY EGG TV! If you think you've seen every single low-rent, slightly-shonky bedroom CG for kids project there is to endure on YouTube and that they can't get any more idiotic and brain-melty than they already are, think again. Brain Nursery Egg TV (even the channel name is wonderfully-mad) features literally dozens (maybe even hundreds) of videos, none of which have more than double-digit views, all of which are seemingly scripted and rendered in poor-quality surreal CG by AI. The videos have that slightly-melty, half-imagined aesthetic of a neural net trying and failing to render recognisable shapes, with the voice-overs being utterly nonsensical copy read out by a text-to-speech generator, with occasionally coherent and occasionally very disturbing backing music consisting of tinny instrumentation, baby gurgles and, inexplicably, what sounds very much like the occasional burst of gunfire. I think this is incredible – like, PROPER ART kids – but at the same time I am terrified by it; from what little I've seen of very small kids, they're not exactly critical when it comes to sitting in front of the telly, and it wouldn't surprise me if this stuff was exactly as effective at keeping a proto-toddler mesmerised as something vaguely-pedagogic. What would happen to a kid if you fed it an entertainment diet composed solely of this for the first couple of years of its life? Anyone want to find out?
Trash: First they came for the photoshoppers, then they came for the graphic designers, and now the AI gremlins are coming for the video editors too. Trash is an app that basically outsources the tedious process of cobbling together your videoreel into a VIBE or a MOOD; give it your clips and it will automatically edit them into a thematically-consistent whole, with filters and music – this is all thanks to a new feature called VIBE CHECK (dear God I feel so old and near to death) that it launched this week, specifically to let children effortlessly create the sort of largely-meaningless but very vibey sort of content that requires minimal engagement in response but which performs the oh-so-important function of anchoring the subject's aesthetic within the culture (/pseud). You can read more about VIBE CHECK in this piece – I think there's something really interesting lurking at the edges of this, a sort of semi-expansion of visual semiotics happening through Stories culture, but it's very early and I'm very tired and I'm already pretty certain I sound like an unforgivable ponce here so I think I'll stop.
The Alps: The actual name of this project is 'Un Printemps Suspendu', but it's basically about the alps – this is a beautiful website which, through voice over and photography and video and CG, takes you across several of the most spectacular peaks. The use of screen real estate here is exemplary; the documentary-making is far, far better than most things of this ilk I've seen, particularly in the way it combines diagrammatic representations of the route with video in split-screen fashion. It doesn't sound like much, fine, but I've been looking at stuff like this for over a decade now and it's still remarkable how little work there is out there that's this effective. Really, really good webwork (and climbing, but I don't really pretend to understand that side of it).
Anything World: OK, I'm a little iffy as to exactly what this is, but as far as I can make out its a beta version of an AR platform which lets you create and then program rudimentary 3d models in AR, complete with voice-responsiveness and some other gubbins. It's VERY early days, but the blurb suggests that you get "~500 animated 3D models, thousands more static ones, a multitude of behaviours and a plethora of environments to engage with, thereby easing the creative process by providing core elements to utilise in developing game and immersive experiences." If you're interested in having a bit of a play with AR and seeing what off-the-shelf solutions can do these days, this strikes me as a decent way into the space.
AR Copy/Paste: I think I featured the prototype video of this a few months back – now the app is available for beta access (you have to sacrifice your email address in exchange for a place on the waitlist). As a reminder should you not have the photographic memory for 'stuff that was in Web Curios ages ago' that I seem to expect of my readership, this is an app which will let you use AR to effectively take photos of stuff that exists in real life and then AR it into digital things without any barriers at all. Look, just click the link, pick your jaw up off the floor when you realise what that p1ss-poor explanation was meant to tell you, and then sign up for the waitlist. If nothing else, just think how fun it will be to be able to pepper all your documents with the faces of your colleagues, taken as they give you feedback on the various preceding drafts.
LiveGuide: Can someone please make one of these for the UK, or at least non-US timezones, please? Such a useful website (if you're over the other side of the world), LiveGuide is the Boston Globe's curated selection of good online stuff happening each hour of each day. It's literally like an EPG; scroll through the channels, scroll across time, find stuff you want to watch, click, enjoy. Obviously the upkeep of this is an absolute editorial headfcuk and relies on submissions or someone being so extremely online there may be no room in their life for anything else, which might kill it over time, but the idea is a useful and necessary one.
Explore The Last Supper: Google Atrs brings us Da Vinci's Last Supper, in REALLY HI RES DETAIL. This is another beautiful use of hi-res scanning combined with good editorialising, taking you through particular details of the canvas that you might have missed when looking at a tiny picture of it in a textbook – I am a sucker for webstuff like this that takes you slowly and clearly, step-by-step, through the minutiae of a topic or image, and this is rather like that NYT explainer from a few weeks back in that it uses the medium wonderfully to peel back layers of meaning. If that doesn't do it for you, though, take a moment to click and notice that the person to Jesus' left appears to be some sort of early descendent of Dustin Diamond (aka Screech from Saved by the Bell).
Pitch To Netflix!: Are YOU young and creative and do YOU have opinions about telly (specifically, telly that is on Netflix)? GREAT! This is actually quite a cool-sounding opportunity: "We want to showcase a wider range of perspectives on Netflix UK social media channels. To that end, we're inviting people to pitch ideas for video essays on Netflix titles. We especially encourage Black creatives and those from under-represented groups, as well as those who live outside London, to submit ideas…We're not looking exclusively for pieces about Black or minority experience. This is about opening up our platform to distinctive voices regardless of subject matter. If we like your idea we'll ask you to write the full essay. We'll send you a legal agreement to sign and then you can get started! Once the script is finalised, we will edit the video for you, with your input – for example, we can help you record the voiceover remotely from home. We pay £800 per essay upon publication." Apply! Share with your friends! £800 is a decent whack, and Netflix is a hell of a platform to put on your portfolio.
The Bee Bed: In traditional mobster parlance, to invite someone to sleep with the fishes is generally considered to indicate that their future involves slightly more concrete and less oxygen than they might ordinarily hope. Imagine how much more sinister it would be, though, to invite someone to sleep with the bees! Well, now you can, although the people behind this design maintain that it's in fact a lovely, soothing way of getting closer to nature rather than a spectacularly-inventive and borderline-psychopathic method of execution. Hm. I remain skeptical. The Bee Bed is literally that – a setup for a hive which also doubles as a (very, very uncomfortable-looking) bed, which you can lie down on and then pull another wooden cover over your supine form to enable you to have a lovely, relaxing sleep, lulled by the sound of apian buzzing as the hive-dwellers dance away just centimetres below you. "You are separated from the bees by thin planks and can bathe in their warmth and vibration and smells without any danger of being stung. It will change your life forever once you experience how relaxing and soothing and healing it is. It surely changed ours!" You can't tell me that that doesn't sound sinister as all fcuk.
Terrifying Disney Faceswap Tech: Watch this and get scared about deepfakes all over again. LOOK AT HOW GOOD THIS STUFF IS!! I wonder how long it will be before there's a commercially-available version of this stuff that's good enough – and lightweight enough – to allow anyone to fool anyone else over Zoom? Two years?
Julian Bass: I think I first featured 'the terrifyingly-talented child video editors of TikTok' a few years ago when it was still Musical.ly – this is basically the next evolution of that. Julian Bass has all the typical attributes of a TikTokTeen – great teeth, good looks, nice voice, easy on-camera-style – but MY GOD can this person edit his way around a video. There's stuff on here I have never seen on TikTok before – though I appreciate that might not mean much – and you will not fail to be amazed at a few of the effects that he's able to create using his phone. SO much talent.
Lunar Loo: There are some engineering challenges that are…oversubscribed. There are lots of people with lots of money competing to win the 'flying car' race; similarly, the battle to be the first to develop a truly viable autonomous road vehicle is hitting its stride nicely with some BIG names in the running. Others, though, are a bit more niche and as a result you might have a slightly better chance of being the person whose skill and talent ends up finding the solution that changes humanity's future forever. Such a challenge is Lunar Loo, NASA's contest to uncover a design for a toilet that will work in both microgravity and lunar-gravity. Yes, fine, it might not be the same as revolutionising human transport forever, but there will be multiple generations of children thanking you as they learn how to void themselves in the arid, joyless landscape of MUSKVILLE III come 2117.
Aporee: This is…odd. Aporee appears to have been around for a while – as far as I can tell, it's a website and project designed to collect sounds from all around the world, no matter how banal. "Thanks to a broad community of artists, phonographers and individuals working with sound and field recording, radio aporee has collected a comprehensive corpus of sounds from all around the world, and has provided many collaborative tools for artistic practices and research in the field." You can look at a world map and see sounds from literally ALL over the globe – mostly utterly unremarkable, but all the better for it. What's lovely – and odd – is the dawning realisation that there are some people who are uploading recordings of the sounds of their lives and landscapes multiple times a day, a kind of auditory diary keeping which I find a bit wonderful; why are they doing this? For whom? Who is Tsan-Cheng Wu, of Wufeng township, and why have they uploaded literally thousands of audiofiles and what is their life like and and and. Honestly, this is quite perfect though I couldn't for the life of me tell you why.
The New Icelandic Football Crest: This is how you communicate a rebrand – honestly, it's clear, it makes sense, it's as unwanky as it's possible for this stuff to be, and it looks good too.
Ynaas: Make websites that simply say 'yes' or 'no', with custom URLs. Seems totally pointless, but once you realise that you can start responding to all colleague requests using this format ("Matt, would you mind reworking the strategy for the travel pitch, please?" "http://willmattreworkthestrategy.ynaas.com/") then your working life will never be the same again.
NEXT, HAVE A SHORT-BUT-SWEET SET OF TECH-HOUSE-ISH STUFF BY REDUCTIO!
THE SECTION WHICH IS FULLY EXPECTING SOME CRACKING 'BRITAIN GOT ITS PUBS BACK AND YOU WON'T BELIEVE THE SCENES!' PHOTOGALLERIES OVER THE COMING DAYS, PT.2:
LAST UP IN THIS WEEK'S MIXES, HAVE THIS LOVELY RELAXING GENERALLY-SLIGHTLY-LOUNGEY SET WHICH IS PERFECT FOR THE GARDEN!
THE CIRCUS OF TUMBLRS!:
We Love Lo-Fi: Picked up via the excellent Things Magazine, this is a Tumblr collecting good new lofi music. Loads of good recommendations, and updated regularly enough to make it worth bookmarking if it ticks your boxes, genrewise.
Architectural Models in Films: You don't really need an ulterior description for this, do you?
Socialist Modernist: "FOCUSED ON PROTECTION OF BUILT HERITAGE BUILT BETWEEN 1955-1991, AND THE RESEARCH WITHIN THE BORDERS OF THE FORMER EASTERN BLOC COUNTRIES AND OTHER REGIONS." It feels that the caps are appropriate here. You can guess the aesthetic here, but this is a lovely and well-curated collection of photography.
THE TROUGH OF (INSTA) FEEDS!:
Greenbelt Sidewalk Chalk: Someone, probably in the US judging by the use of the term 'sidewalk', has been doing chalk drawings on the pavements during lockdown. This is a feed of those drawings.
Crudely Drawn Store: Thanks to Rich for drawing this to my attention. It is a great Insta feed, not least because of all the excellent drawings of famous men depicted with breasts. The Cummings one will haunt me for years.
LONG THINGS WHICH ARE LONG!:
By Mark Tansey
AND NOW, MOVING PICTURES AND SOUNDS!:
Actually there are only two videos this week, mainly as I didn't see anything that interesting. This, though, I really rather enjoyed, and made me wish I was young and beautiful (I would say 'again', but honesty and a painful recollection as to the harsh reality of my adolescence compels me not to) – if I were going out this weekend to get all fcuked up and end up spangled in a park at 7am, this is what I might want that night to feel like. It's by Prospa and it's called 'Ecstasy' and that's it for this week so BYE BYE TAKE CARE I LOVE YOU BYE PLEASE DON'T GET SO CNUTED THIS WEEKEND THAT YOU DIE PLEASE TAKE CARE AND REMEMBER TO DRINK WATER AND PLEASE DON'T GET INTO ANY FIGHTS NOT THAT I IMAGINE READERS OF WEB CURIOS TO BE PARTICULARLY BELLICOSE IF I'M HONEST WITH YOU ANYWAY TAKE CARE AND SEE YOU NEXT WEEK I LOVE YOU TAKE CARE HAVE FUN I LOVE YOU BYE!: